Media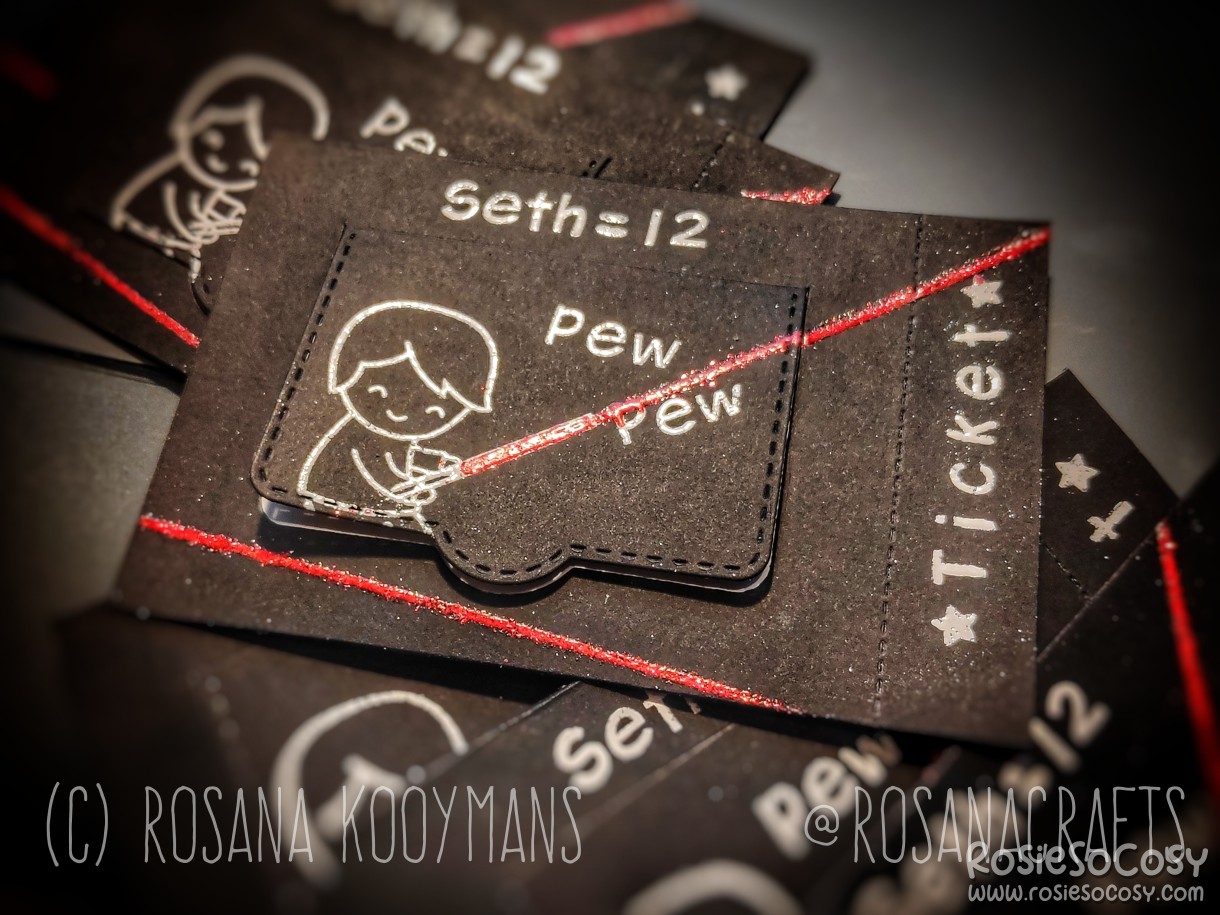 Made 10 invites for my eldest sons birthday party. Probably looks really simple, but it was a loooot of work. The only problem is that I finished them last night, and my son took them with him this morning, so I didn't have the chance to take pictures during the day 😂 oh well!
I've used one of the characters from Bicycle Built For You, and the pole from the flag stamp from the same set, to make "lightsabers" lol. (I raised him right, he loves Star Wars) I drew lines with my Versamark pen which I then embossed with white embossing powder, and then repeated that but with red embossing powder. I do realise that lightsabers don't have laser beams like this, but my son is going to have a laser tag party so this seemed appropriate.

I used Lift the Flap dies to make a little compartment that contains info about the party date and location etc.

The back of the invitation has more "laser beams" and also the name of the invitee.

Oh and for a fun ticket effect I used a dashed line die to create a little tear off ticket look.

The letters used are stamped with Harold's ABCs.

I'm pretty happy with the outcome. It's not perfect but my son was really happy with them. And his friends were impressed apparently so that's good too haha.