Media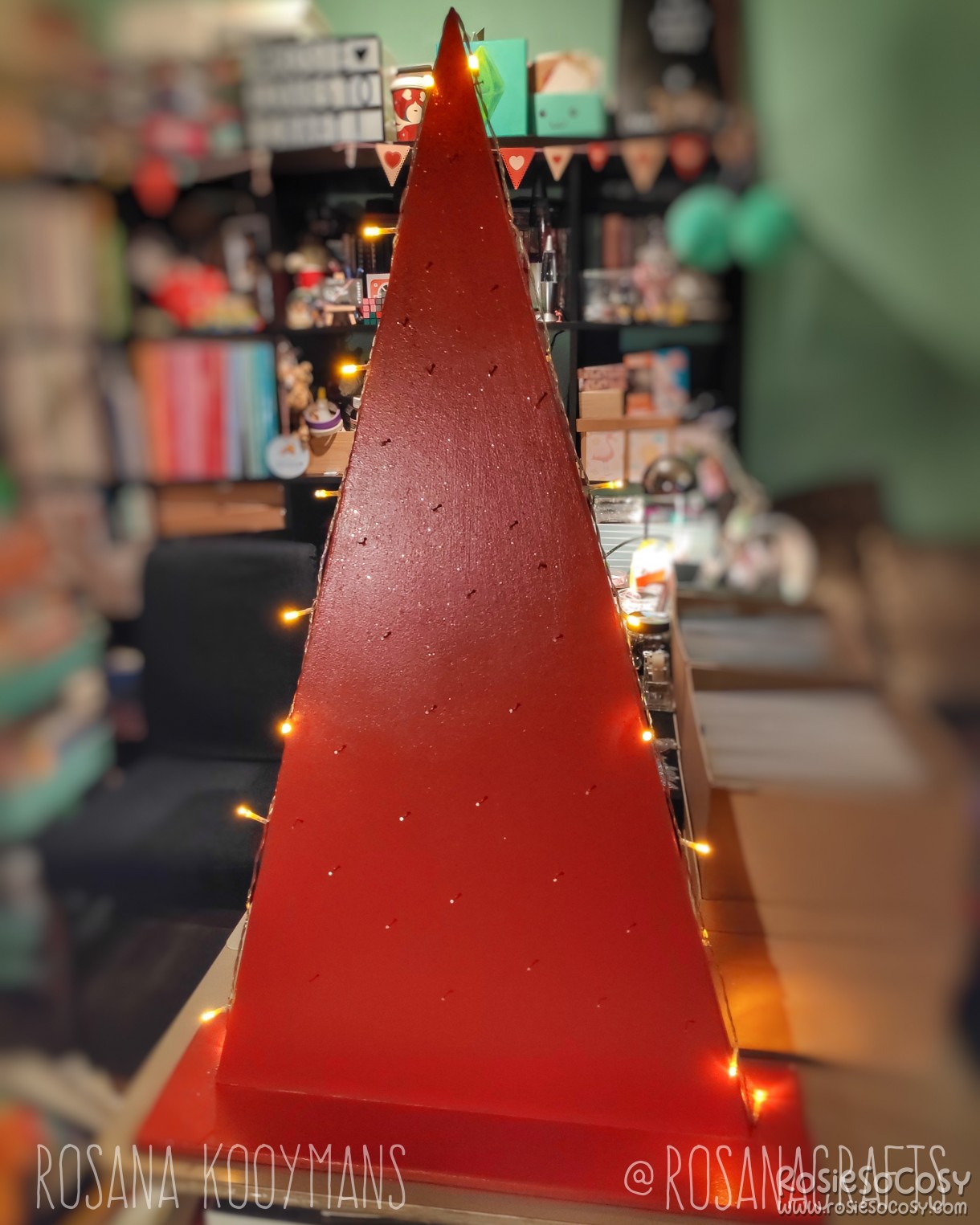 So here's my Christmas tree again that I made last year. (See previous photos)

After I was done sanding it, I primed it, sanded it ever so slightly, then painted it red, sanded it again, painted it red again. I also added red glitter for a true Christmassy feel. Then I added nails to the tree, and finally string lights. 🎄

Now in case anyone was wondering, this is my Advent Calendar.
But I decided to do 31 days instead of the regular 24. Because it's my tree, so why not haha 😂

More soon!