Media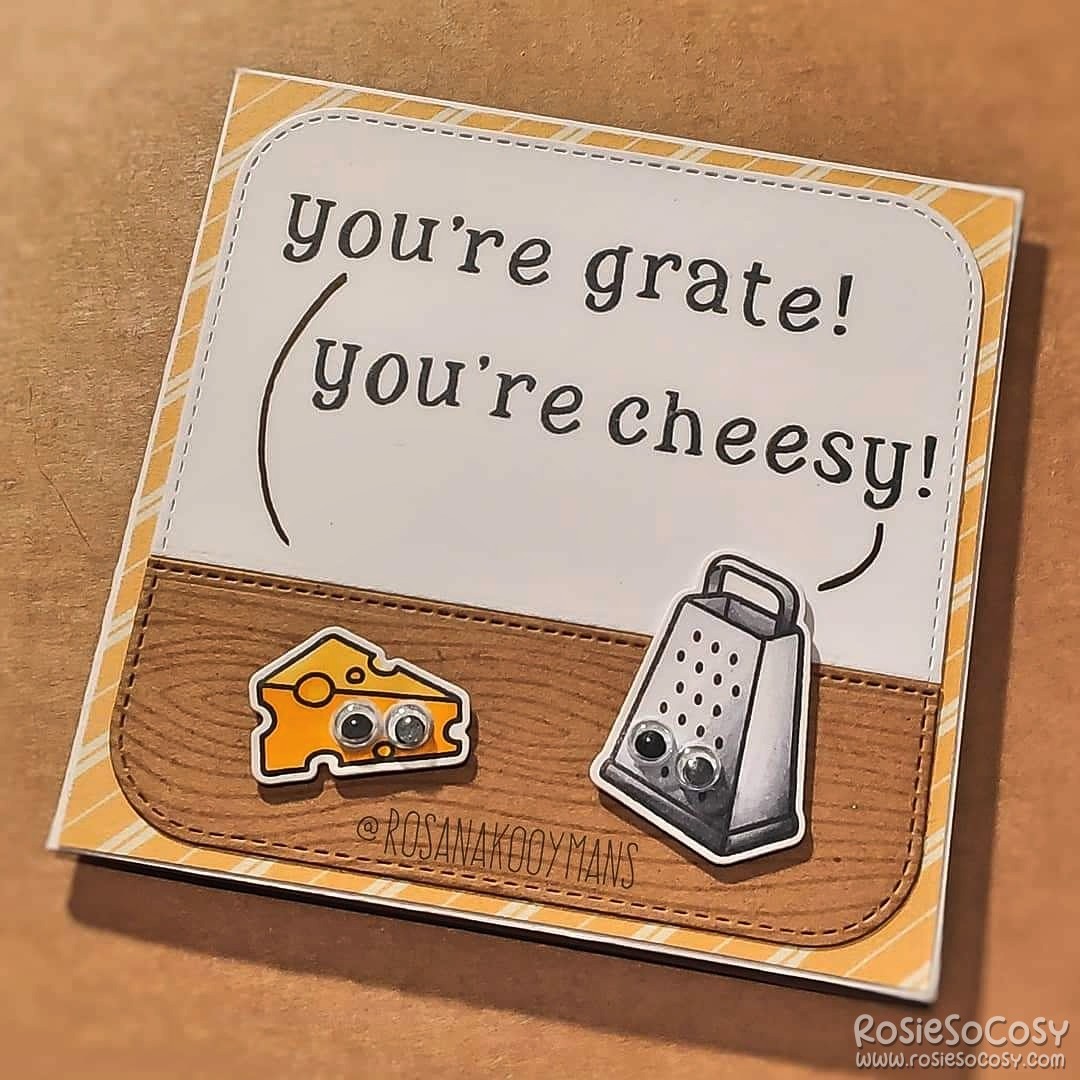 Reposted from my main Instagram, because my cards belong on my craft account now haha.
The irony. I got all these new stamp/die sets from the Fall/Winter collection. And what do I do? 😂 I use something really old...
This is a relatively simple card, but this still took my a few hours. Finding the right colours, stamps, dies, papers and sentiments (especially a combination that works) is not always easy.
My friend Peter has the Best Pun Ever stamp set by Lawn Fawn. So last time we met up to craft I stamped a few of the images from that set to use at a later date. I didn't think I'd be using them this quickly. But here we are.

Now I had only stamped/cut the images but I didn't have a card ready or anything. So tonight I didn't have the sentiments that came with the Best Pun Ever stamp set. And I don't have bigger banners for text yet either. So I made up my own sentiments with the Riley's ABCs stamp set. And I decided to put the dialogue on a nice white background to make the text stand out. For the wooden surface (aka the counter, or perhaps a table?) I used the Woodgrain Backdrops stamp background from Lawn Fawn. I think it came out nice, especially with the added googly eyes haha. 😂

I made the card for hubby, cause he has to deal with a lot (me and the kids) which is not always easy (understatement). So I felt he deserved an uplifting, funny card. 💕